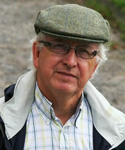 Bob Mael – Chairman
I have been a member of PDRC for many years, I have two daughters who have been riding for well over 20 years each. One, Amber is a riding instructor the other Crystal is a horse & dog Physiotherapist. I have spent 15 years on Poole Pony Club Committee and was the team co-ordinator for 5 years and assisted running their Hunter Trials and other events. I am working hard trying to fill the shoes of Avril Derby the previous chairman and club stalwart.
Di Kinsey- Secretary
Seconded on to the Committee at the beginning of 2018, I was a keen equestrian in my early years and I rekindled my interest 11 years ago. We now have 3 ponies and my daughter is a very keen and active member of the PDRC.
As well as the usual secretarial business, I help with the running of the rallies and I am to be found on duty at most rallies and Camps.
Vic Pearson-Treasurer.
Originally a member of the PDRC in the 1970's I re-joined when I retired and became Treasurer in October 2016. Now in my mid 60's I am still riding, and actively participate in all the ridden activities with my partner in crime Bounty. As well as my duties as Treasurer I help run the fb/website pages and also organise some of the SJ and XC Clinics.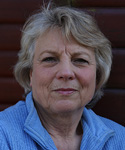 Jill Hole- Membership Secretary.
A long-time supporter of the PDRC I was a riding member between 1973 and 2000, enjoying some of this time with my daughter as a member too. I joined the Committee in 2001 becoming membership secretary in 2003. I have seen many changes during this time but still enjoy being part of the club.
Amber Mael BSc(Hons)BHSII Safe Guarding Officer
Amber has a wealth of knowledge and experience in training young horses up to competition horses. She is passionate in training career students and competition combinations and is a Pony Club examiner She competes her own horses regularly, currently jumping to Foxhunter. Amber is the Clubs Safe Guarding Officer. She also Coaches members in some of the training clinics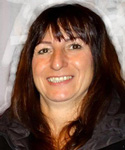 Kath Lawrence-Team member representative.
Kath has been a member of the PDRC since the early 1980's and is a stalwart team member for the PDRC successfully competing in both SJ and Horse Trials. She has enjoyed great success both producing and riding many different horses over the years.
She provides us with a different perspective, ensuring a rounded committee.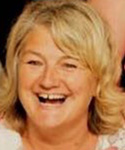 Sue Russell-Fundraising.
Although not a full committee member Sue gives up a lot of her time organising the Fundraising for the Club thus enabling members to enter the Official BRC competitions. All three of her daughters regularly represent the club at all levels. She is very approachable and organises the General Training Rallies and Camps, and her annual Bingo night is always well attended and great fun.